Welcome to Honeysuckle Style
Honeysuckle Style boutique is located just east of Appleton, Wisconsin in the village of Kimberly.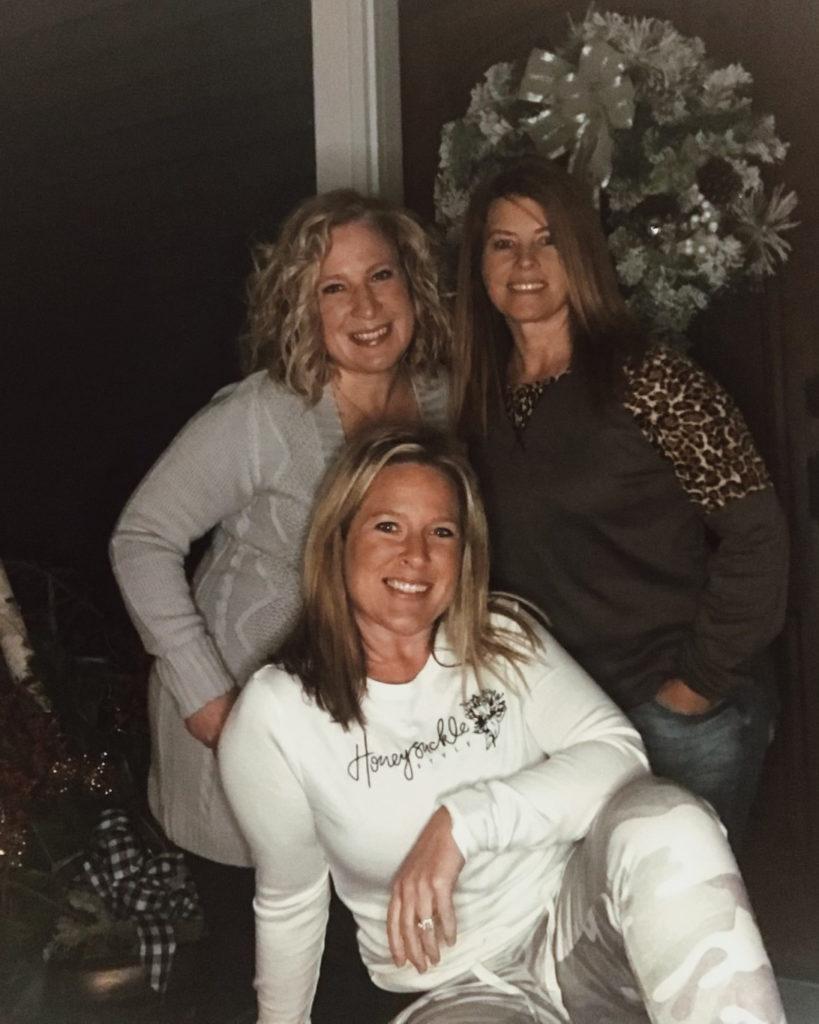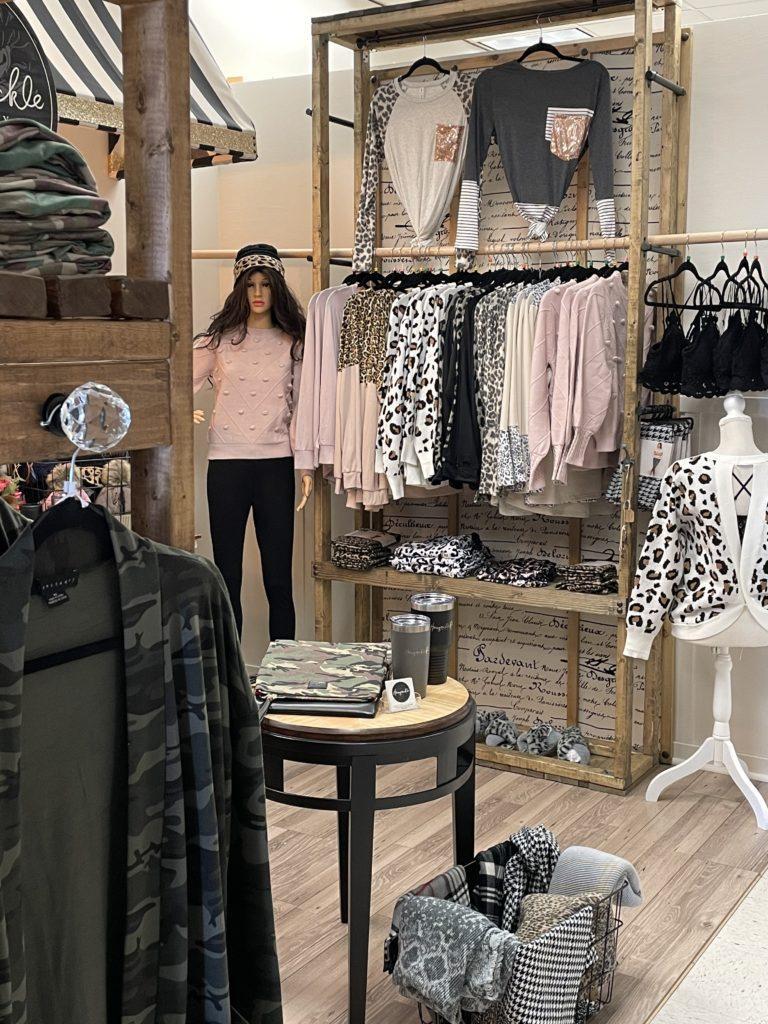 Honeysuckle Style is more than a cute affordable online boutique.  When you are looking fora fashion boutique in Appleton, visit our shop inside Antique Up in Kimberly, WI.  We work hard to find you the latest fashion trends that are high quality, comfortable and affordable for any budget.  Find unique choices in women's fashion where you can feel confident inside and let your style shine out. 
Honeysuckle Style is your must stop, one-stop boutique for "go-to" outfits. 
Founded in August 2020 – We are moms and sisters who grew up in Milwaukee, WI. When we were kids we always had fun playing dress up. We couldn't wait to wear heels, and the more of Grandma's jewelry we could stack on, the better.
Fast forward to those High School days when we were able to get jobs – we lived near a mall and decided to each pick our favorite clothing stores to work at. Getting jobs at The Limited, The Gap and American Eagle had its perks! We were able to get a discount, make friends, and have our hands on the latest trends. When we moved out and on to college (of course together), we learned how to raid each other's closets, and Katie stayed on top of the latest by taking a job with a Ralph Lauren buyer.
Today we are moms with careers who still love fashion and trends. In August 2020 our friend Tracy asked us if we wanted to create a space for women's clothing at Boutique Up.  We said yes and Honeysuckle Style began!
Katie (the younger sister) is the girl mom who is always wearing the cutest new fashion trends. She and her girls are likely to be seen dressed up or in sporty trends. Kelly (the older sister) and Tracy are the boy moms. They are likely to be seen sporting comfortable or sporty trends.
With our shared vision for affordable fashion and an enjoyable shopping experience, we leaned on Tracy and her keen visual sense to help create our space at Antique Up in Kimberly  With our varied tastes and commitment to our vision, we bring a shopping experience you can truly enjoy and can't wait to share.
Each of us brings a perspective to select items for our customers to create their own style.  We look forward to meeting you and sharing our vision in person, helping you find that just right, go-to outfit.  Comfortable.  Affordable.  Trendy.  We have it all, and look forward to making your buying experience as much fun as your clothes are to wear.  
Let's Connect Online – See you soon!